About Me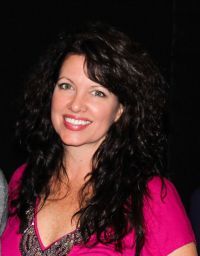 Hello and thank you for stopping by!
I am a Board Certified Massage Therapist having graduated Magna Cum Laude with an Associates Degree in Massage Therapy from DeAnza College in Cupertino, CA. I have worked in an Athletic Tranining Room enviornment, along side Chiropractors, Acupuncturists and in my own private practice.
My specialties include Myofascial Release, Trigger Point and Sports Massage along with specific Neck and Shoulders concerns or Low Back issues. My goal is alway to tune into the areas where the issues are and melt away tension. I am also certified in Pregnancy Massage and Reiki. If you have postural concerns, chronic muscle tightness or soreness from athletic endeavors, I may be able to help! I have been active in the nutrition and fitness industry for more then 20 years and look forward to working with you.
I look forward to working with you for your supreme health! Thank you for your business. With Love and Light, Aundrea
For any additional questions you might have or for a complete bio including my educational background and approach to massage therapy, simply send me an email. I look forward to hearing from you.